Expected results
Transferable concept for the accelerated integration of refugees
Towards the end of the operational time of the action, the following documents will be completed:
A manual which includes the elements, the functionalities and the benefits of the RIAC approach. This manual is designed to enable any third party to create and to operate a distinct RIAC while being able to utilize the" learning experience" of this partnership.
Templates for documents and process runs which will facilitate the practical implementation of a RIAC Results of the projects will be disseminated in the course of the last few months of the action.
Implementation of the RIACs and integration into the labor market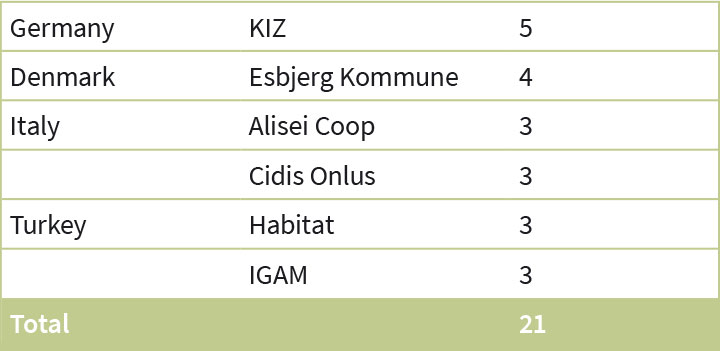 The partners will implement the following number of RIACs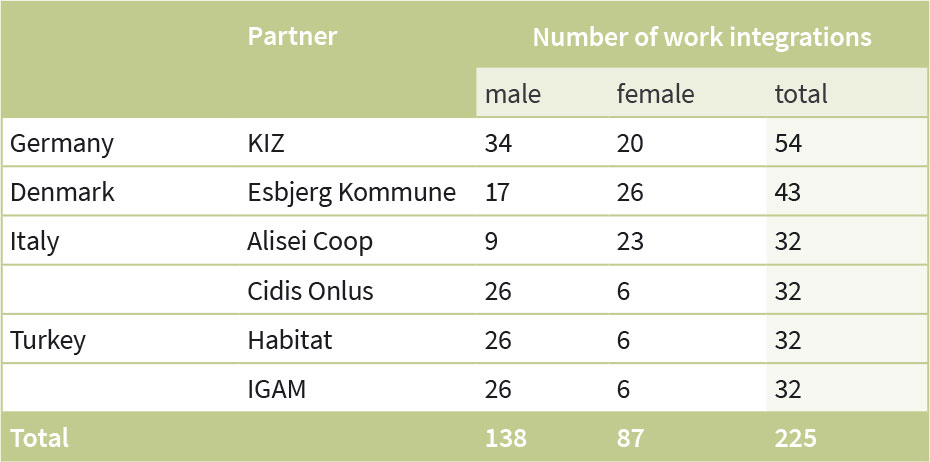 Expected integrations into the labour market