Events
Upcoming Events regarding the Integration Topic are listed in this section
RIAC final conference:
Our final conference took place on 23th November 2020.
Started in 2018 the Project RIAC – Regional Integration Accelerator is approaching its final stages.
The final Conference on 23th November 2020 between 13.00 – 16.00 (German Time) will be the opportunity to assess the strategic value of the project on different perspectives: future of the projects, the organisational resources and culture, and the relations with stakeholders. – The virtual expo area opens at 10 am.
We thank all participants!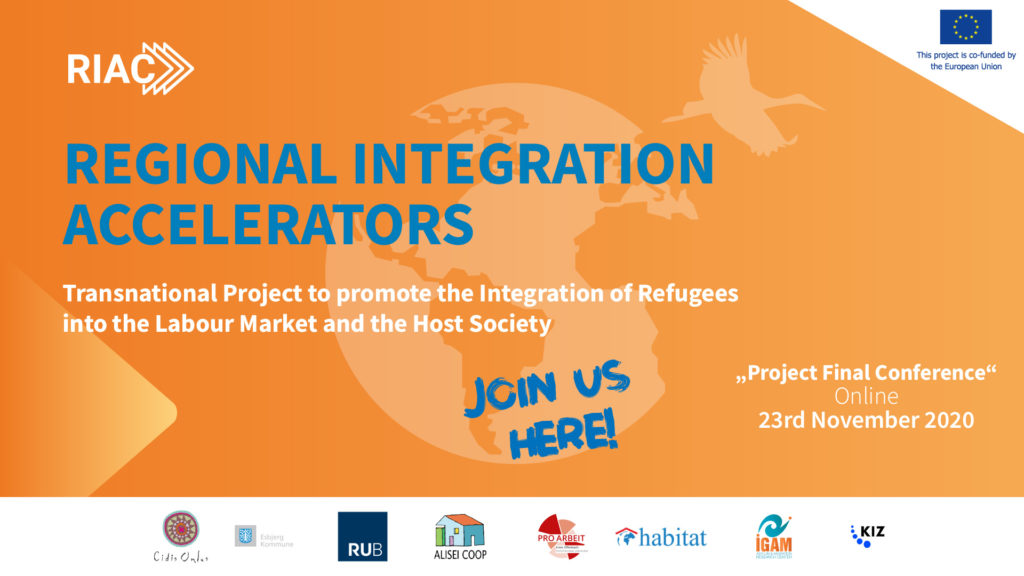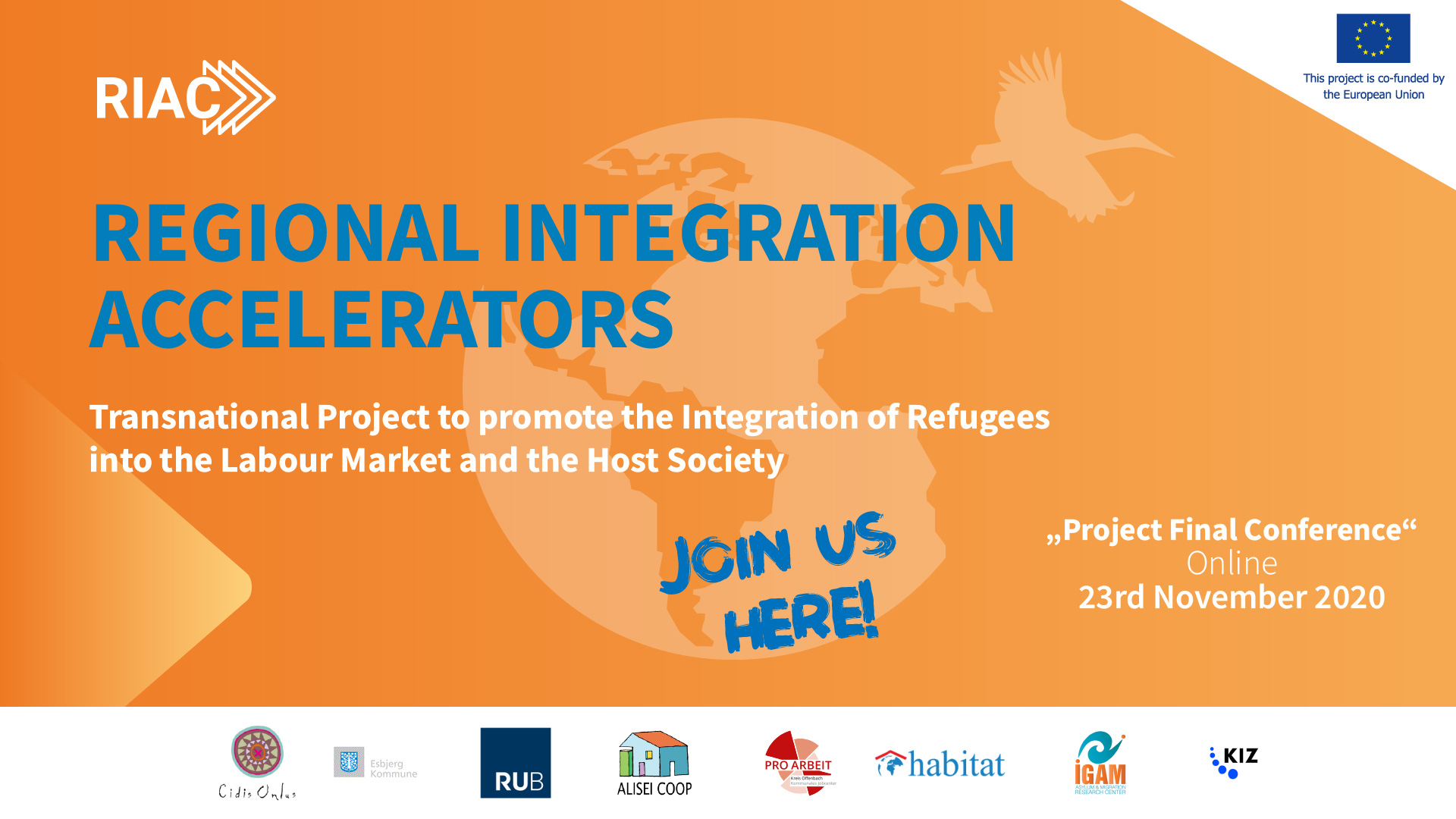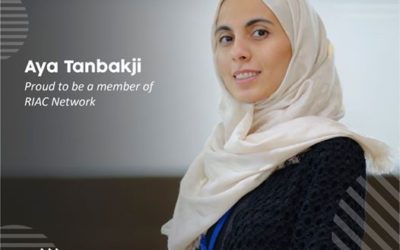 HABITAT Day by day the world refugees' number is increasing and within the International celebration of the world refugee day, we wanted to give the stage for RIAC Network members and host them in a Facebook live stream to deliver their own personal messages to the...
read more